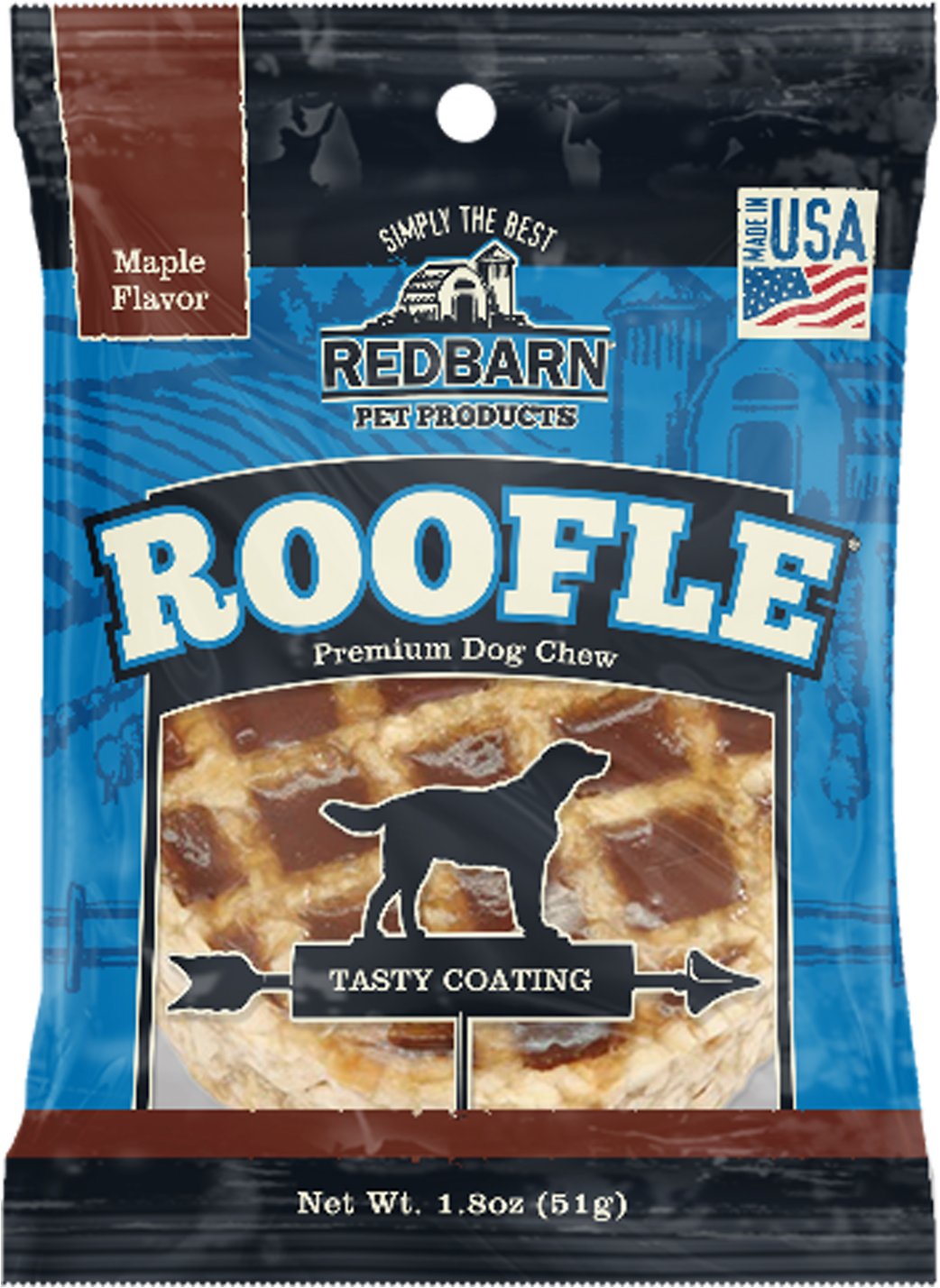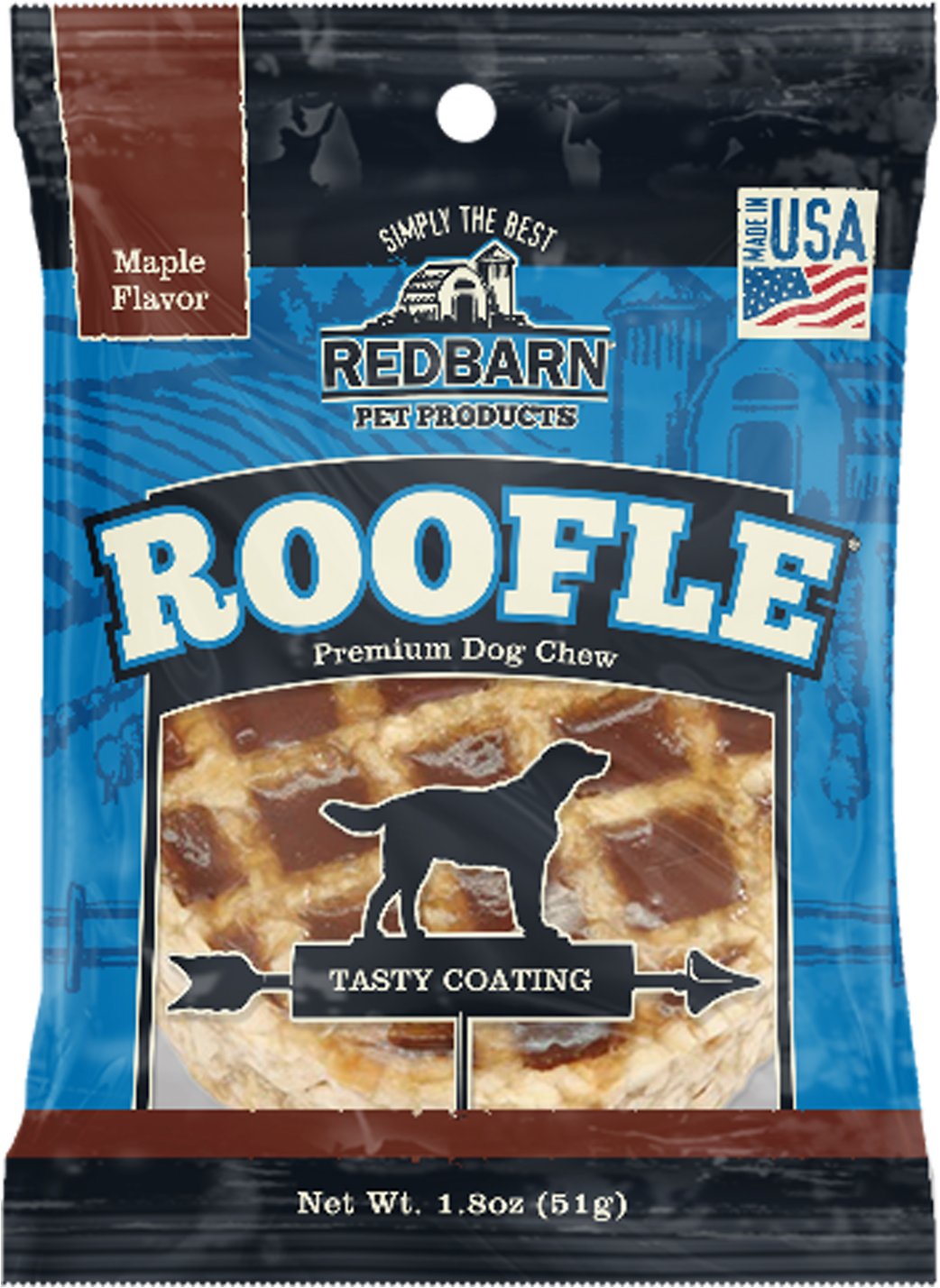 Redbarn Roofles with Natural Maple Flavor Dog Treats, 1-count
Rawhide
Price :
$109.50
All Breeds, Small Breeds, Medium Breeds, Large Breeds
Ingredients
Roofle: Rawhide, Rice Flour Filling: Chicken Broth, Corn Syrup, Sugar, Salt, Propylene Glycol, Natural and Artificial Maple Flavor, Chicken Meal, Agar-Agar, Vegetable Glycerin, Potassium Sorbate (a Preservative), Sodium Carboxymethylcellulose (A Stabilizer), Mixed Tocopherols, Sodium Benzoate (a Preservative), Lecithin, Citric Acid. 3,903 kcal/kg, 199 kcal/Roofle
Treat Responsibly: Monitor your pet while feeding treats and give in limited quantity if your pet is not used to this treat. Do not allow your pet to swallow large pieces and discard pieces that could be swallowed by your pet as pieces could cause choking, stomach upset, or blockage. Recommended treat size is slightly larger than your pet's mouth. Feeding on upholstery or carpeting is not recommended. Always provide a fresh supply of drinking water.